Our entire range of work supports individuals wanting to get involved at any level of policy-making.
We strive to make policy easy to understand for everyone.
Through our weekly articles, posts, and knowledge snippets we aim to create a steady flow of information for the busy Indian!
We bridge the gap between civil society stakeholders and the general public in the policy space. Organisations use our platform to educate, train, hire and display their impact.
Through our talks, podcasts and newsletter, we're building a growing community of young people in India with one shared love: public policy.
Our flagship product. Explainer posts that depend on visual aids and simple language to break down complex policy issues.
Our free weekly newsletter contains a hand-picked curation of the top jobs, internships, fellowships in policy (and allied) fields. Our subscribers receive access to all our publications, career databases, interviews, giveaways and events along with the top policy discussions!
Interviews with top policy, governmental, civil society and educational opinion leaders and open-houses with hiring teams at leading organisations in the space. 
Your go-to resource sheets on anything regarding careers in policy. Our mega-lists feature 150+ organisations that frequently hire, 200+ Scholarships available to Indian students, 150 + public policy courses and more. 
The Policy Square is a community for young professionals and students to connect with organisations, experts, decision-makers, educational institutions and key stakeholders in policy. 
A virtual policy-career fair, first of its kind, was launched by PPI and its first edition was sponsored by Foreign Admits. We had several organisations participate along with exclusive career resources and webinars.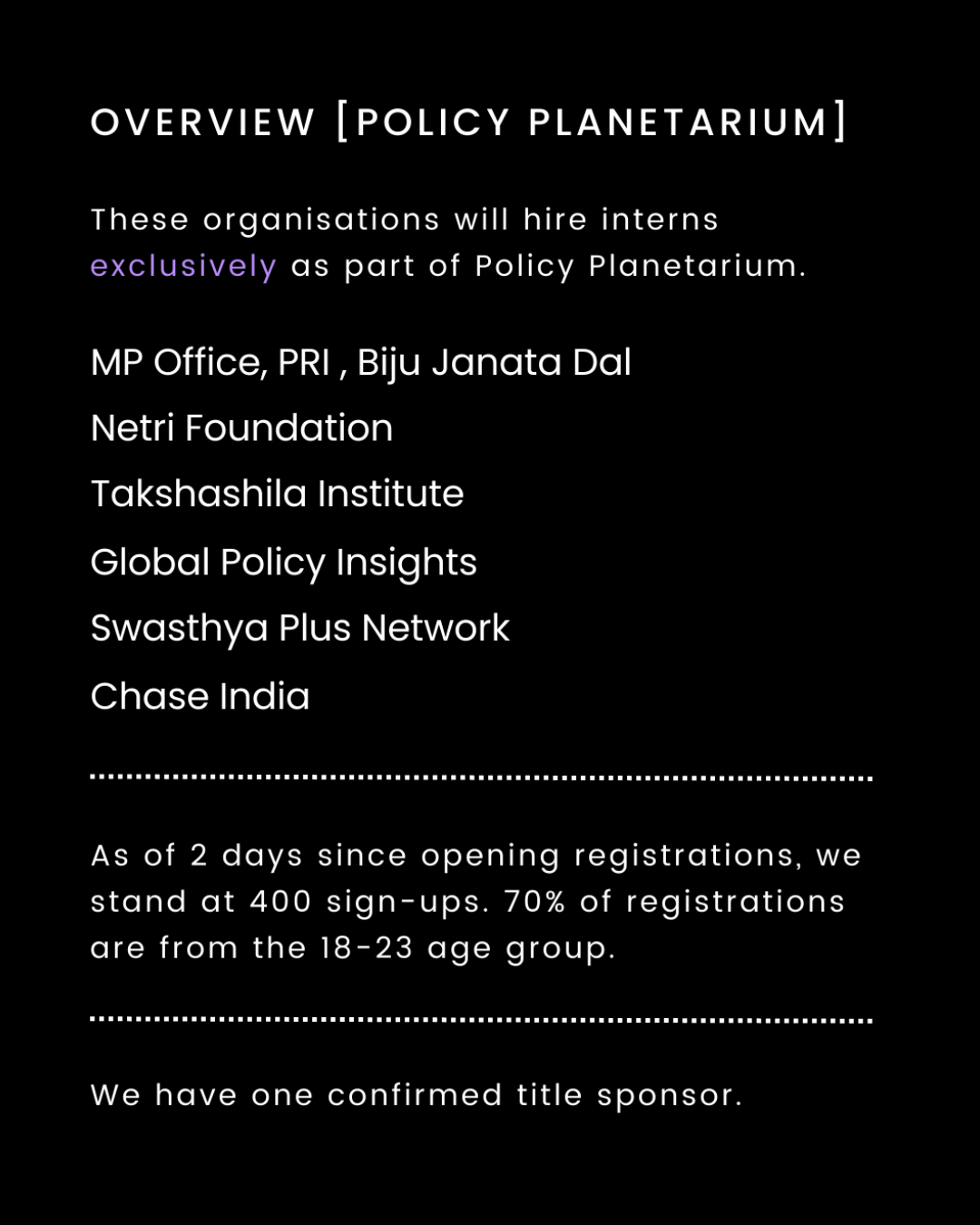 Launched to accompany Policy Planetarium, our careers magazine – The Telescope – is set to be a returning, quarterly feature within our community given its initial success.